Feb. 5, 2012
Fans Call ScoresBroadcast.com
"A Site to Behold"
From: Jack Kramer
Date: Sun, Feb 5, 2012 12:01 PM
Subject: Re: ScoresBroadcast.com--- Established, Professional and "A Site to Behold."
To: Amber L.
Amber: The beauty of the Internet enables people all over the world to hear our sports presentations involving the schools in their former, west central Ohio, home towns. We work hard to ensure the game webcasts are professional. And I liked your comment about the commercial announcements. Real people who use the products and services of our sponsors play important roles in these messages. Keep listening over in Columbus. And let everyone know that ScoresBroadcast.com is "A Site to Behold." Ha! Thank you.

From: Amber L.
Date: Sun, Feb 5, 2012, 9:11 AM
Subject: ScoresBroadcast.com--- Established, Professional and "A Site to Behold."
To: Jack Kramer

Mr. Kramer: I am a Miami County high school graduate who also lived for a while in Versailles before moving to Columbus. But thanks to your website, I still stay in touch with high school basketball in west central Ohio. The audio stream webcasts of the high school games are very professional and a pleasure to listen to. I even enjoy hearing the well-produced commercials you insert between quarters. I am often completing business travel at the end of the week and miss Friday night games. But your archives are perfect for someone on the go like me. Your colorful ScoresBroadcast.com site is easy to read and to follow in just a moment or two. No small type or additional pages to struggle through. Clean and simple. It is "A Site to Behold." Established now for five or six years, ScoresBroadcast.com draws a tremendous audience, which includes many others I know here in Columbus who used to live in Troy, Piqua, and Sidney. I am sure the student athletes and their families in the communities you serve love your fantastic coverage. Please maintain the great service.
Amber L.
Westerville
Jan. 25, 2012
Letter to the Editor
Sidney Daily News
Bring "Local" Radio Back
To the editor:
High school basketball in Shelby County, Ohio, is a big part of our lives every winter. High school hoops are iconic here. And for good reason. Our student athletes excel on and off the court. Just last year the Houston boys, Fort Loramie girls and Anna girls teams advanced to the State Final Four. The Lady Rockets were state champs.
While Sidney High School hasn't been strong in the major sports recently, its student athletes have performed well in numerous other sports. In Academia competition, SHS consistently leads the pack in Shelby County.
Furthermore, Division III school Anna and Division IV schools Botkins, Fairlawn, Fort Loramie, Houston, Jackson Center and Russia make up our exciting and highly competitive county basketball league. Lehman Catholic plays several of the county schools in basketball and the two that play football.
We appreciate the Sidney Daily News and ScoresBroadcast.com (SCORES) for keeping us close in touch with our local football and boys and girls basketball.
For many, many years, SDN Sports Editor Ken Barhorst has provided superb, detailed coverage the next day on every game. For five years, SCORES has consistently offered live coverage of five or six basketball games per week in the winter and more than 100 athletic contests per year.
SCORES, the Shelby County Online Radio Entertainment System, has raised the bar to new heights for electronic media coverage of local high school sports. Throughout the region and Ohio, for that matter, SCORES delivers the very best radio broadcast or Internet webcast coverage. We are proud of the high quality service that SDN and SCORES offer.
The SCORES presentations were available for the local radio station to air again this school year, but unfortunately the station announced in the SDN that it rejected the opportunity to program local high school football and basketball. In fact, the so-called "local" radio station airs no local news, no local sports and no local public affairs programs.
The excellence of the education in our schools and the success of their athletic programs are ignored by WMVR-FM. Thus, support for the station suffers.
Hopefully, the station will eventually follow through on the region's New Year's resolution that wishes for WMVR-FM to become "local" again and share Shelby County high school sports with us. In the meantime, let's sound the party horns and celebrate a new year of continued great coverage by the SDN and ScoresBroadcast.com.
K. Kitchen 1314 Garfield Ave. Sidney
Jan. 23, 2012
Coaches Describe SCORES' Coverage of Girls High School Sports as the "Best"
From: Jack Kramer
Date: Sun, Jan 22, 2012 at 2:01 PM
Subject: Re: Lady Jackets Top Vikings on Wed. Jan. 18th.
To: Megan M.
Megan: ScoresBroadcast.com thanks you so much for the pre-game interviews and the background information on your 2011-2012 Sidney Lady Yellow Jackets. Your team produced a good offensive spurt in the fourth period which kept pace with Miamisburg's inside scoring. While the smaller Lady Yellow Jackets were outrebounded, their defense contested most every shot attempt by the Vikings. It was fun covering an exciting game and thrilling win for Sidney High. Congratulations on the huge home victory!
Jack
From: Megan M.
Date: Thu, Jan 19, 2012 at 6:16 PM
Subject: Lady Jackets Top Vikings on Wed. Jan. 18th.
To: Jack Kramer
Jack: I would have been greatly disappointed if Miamisburg had gone down the floor and scored to edge our girls at the end. Although outsized, we played hard and deserved to get another victory. Great game to webcast. Keep up the excellent work. ScoresBroadcast.com performs the play-by-play of as many girls basketball games as boys contests. No other area radio station or online service covers women's sports at the high school level like you do. You're the best. Thanks very, very much.
Megan M.
Jan. 20, 2012
Miami County Fans in Ohio and
other States Follow SCORES
From: Jack Kramer
Date: Thu, Jan 19, 2012 at 12:16 PM
Subject: Re: Miami East vs Ft. Lormie on Tuesday January 17th.
To: Dave L.
Dave: Should have the Miami East-Fort Loramie contest archived later today. It was an enjoyable game to cover. We received numerous emails from many Miami County people who joined us for the live coverage. In excess of 300 IP addresses were connected to us at the game's end on Tuesday, January 17. Closer to 400 different addresses connected over the four quarters. ScoresBroadcast has been going strong for five years. As a result of great fans like you, our listenership keeps growing and growing.
Thanks for the feedback and kind comments.
Jack
From: Dave L.
Date: Thu, 19 Jan 2012 11:21 PM
Subject: Miami East vs Ft. Lormie on Tuesday January 17th.
To: Jack Kramer
Just wanted to say thanks for the broadcast of the game. My brother and brother in-law streamed the game from South Carolina and Georgia respectively. My daughter played for Miami East. It was a thriller.

Secondly, do you typically archive all broadcasts? I wouldn't mind hearing the broadcast again.

Thanks very much,
David L.
Jan. 16, 2012
Jack Kramer, with Chuck and Jim McBee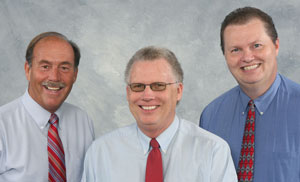 Listen in for Live Play-by-Play, Interviews with Coaches, Spotlights on Student Athletes and Archived Webcasts of Most Games
Ohio's first and only website dedicated to live audio coverage of 100 contests each year. 300,000 listeners since 2007!